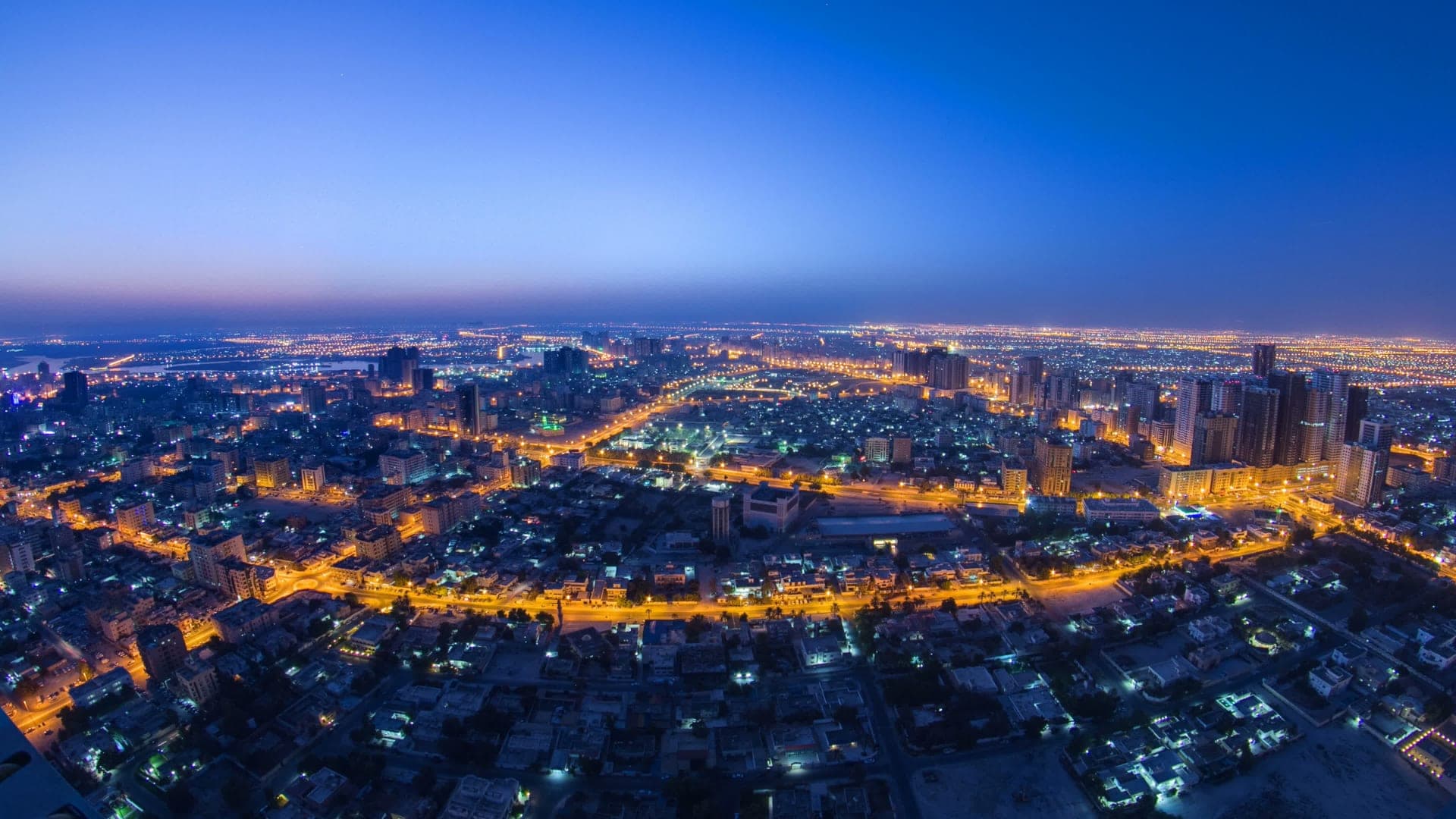 The smallest emirate in the United Arab Emirates, Ajman, has become a popular option for both residents and foreigners in recent years. There are good reasons why individuals are choosing to live in Ajman while working in Dubai, thus its popularity is not accidental. So Is Ajman a good place to live? Let's explore the benefits that make Ajman a desirable travel destination for both locals and foreign visitors.
Advantages of residing in Ajman
There are numerous advantages in moving to Ajman Emirate, including frequent grocery trips to the mall and the opportunity to unwind by the shore. Here are every single reason why relocating to this neighborhood could be regarded as a wise decision.
Bigger Homes, Affordable Living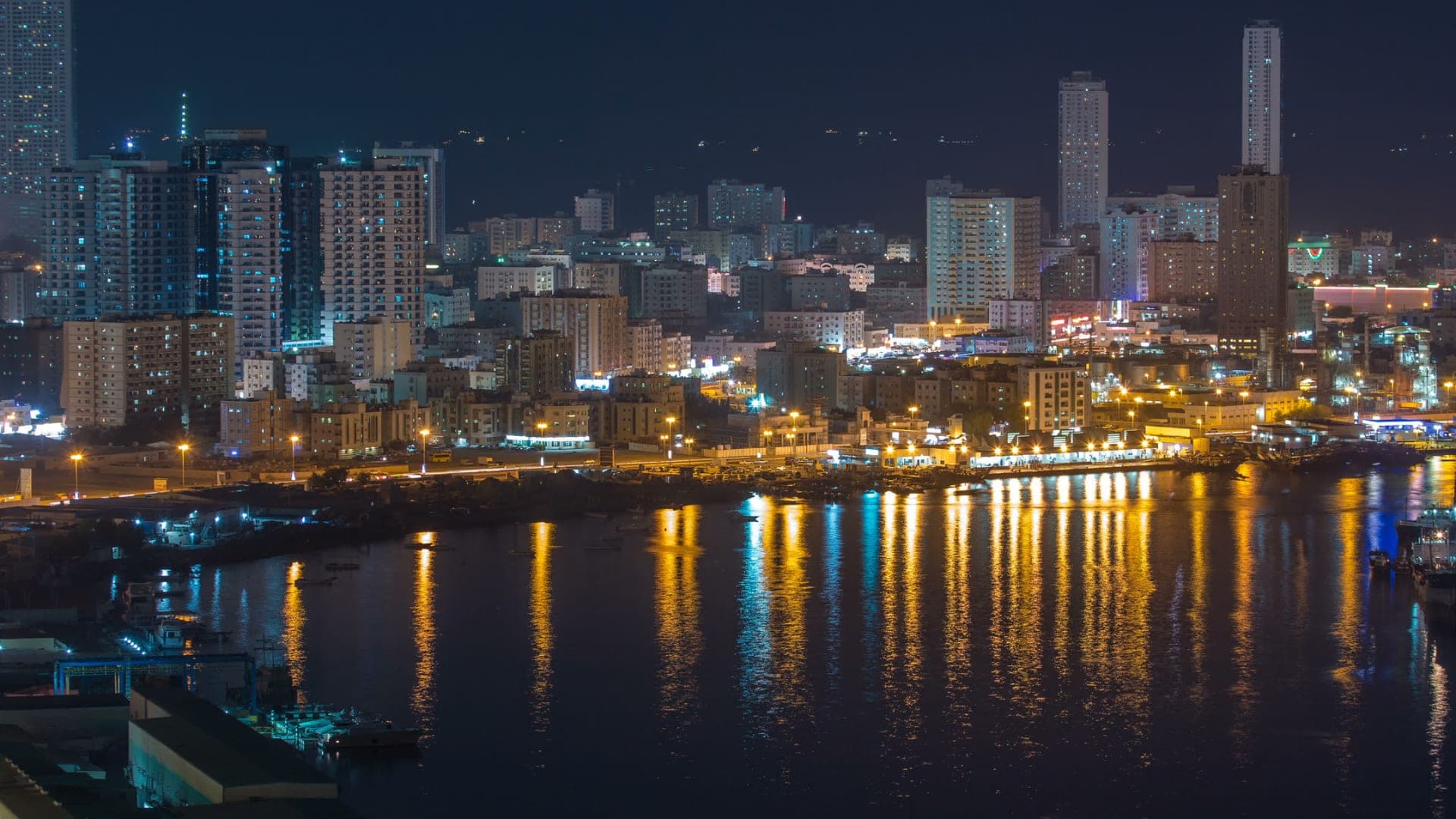 The affordability of upgrading to larger properties is one of the main benefits of residing in Ajman. Ajman provides roomy options at reasonable costs, perfect for families or single people looking for a nice place to live. A three-bedroom villa in Ajman, for instance, starts at AED 34k, whereas a comparable home in Dubai starts at AED 75k. This implies that you can take use of a bigger living area without going over your budget.
Peaceful Living in Tranquil Communities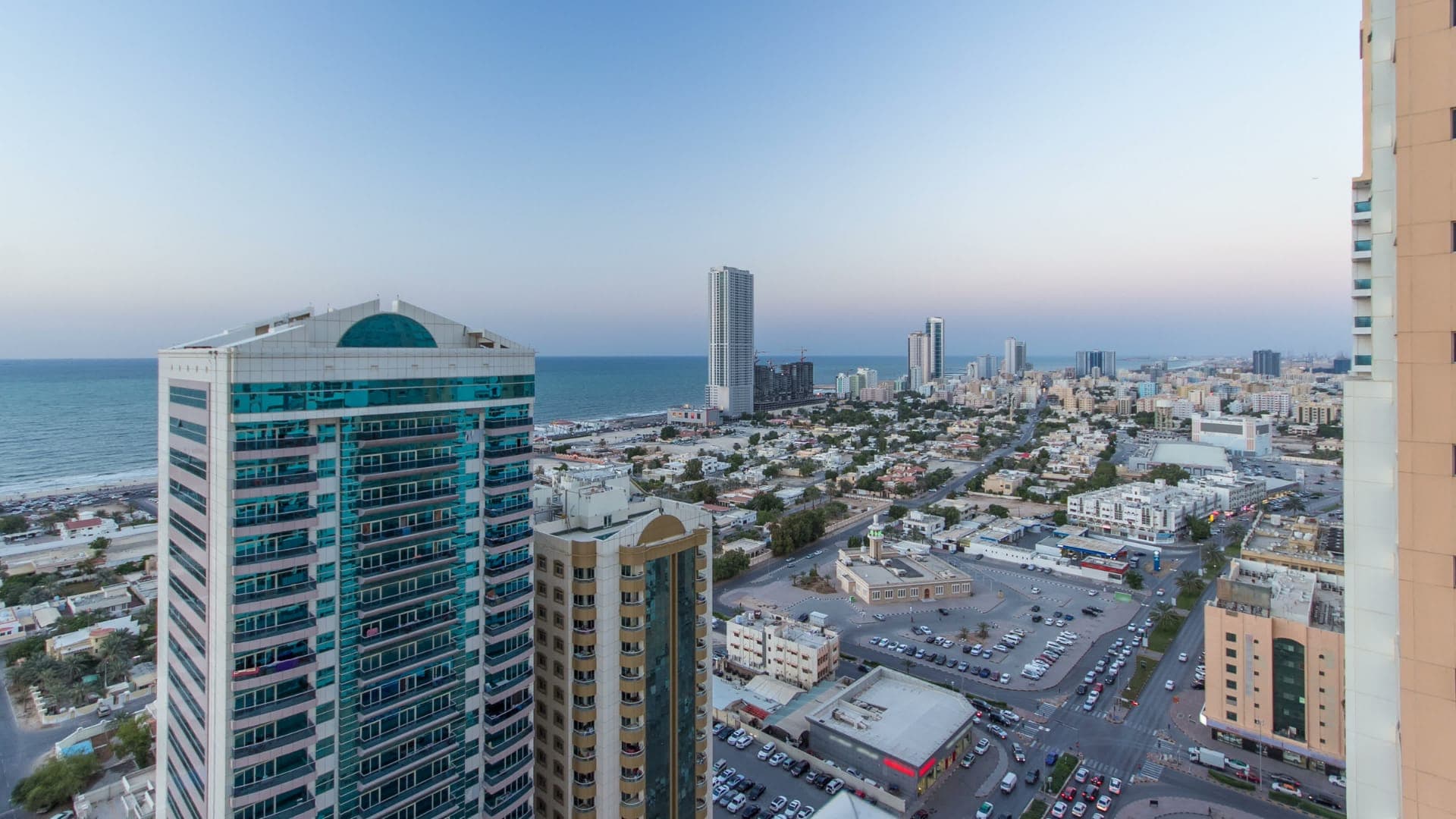 Ajman offers its inhabitants a tranquil living environment with its quiet and serene areas. Ajman is the best option if you'd rather live in peace and quiet away from the bustle of big cities. Ajman provides an ideal mix between work and pleasure, allowing inhabitants to recover after a long day with its slower pace and serene atmosphere.
Attractions That Captivate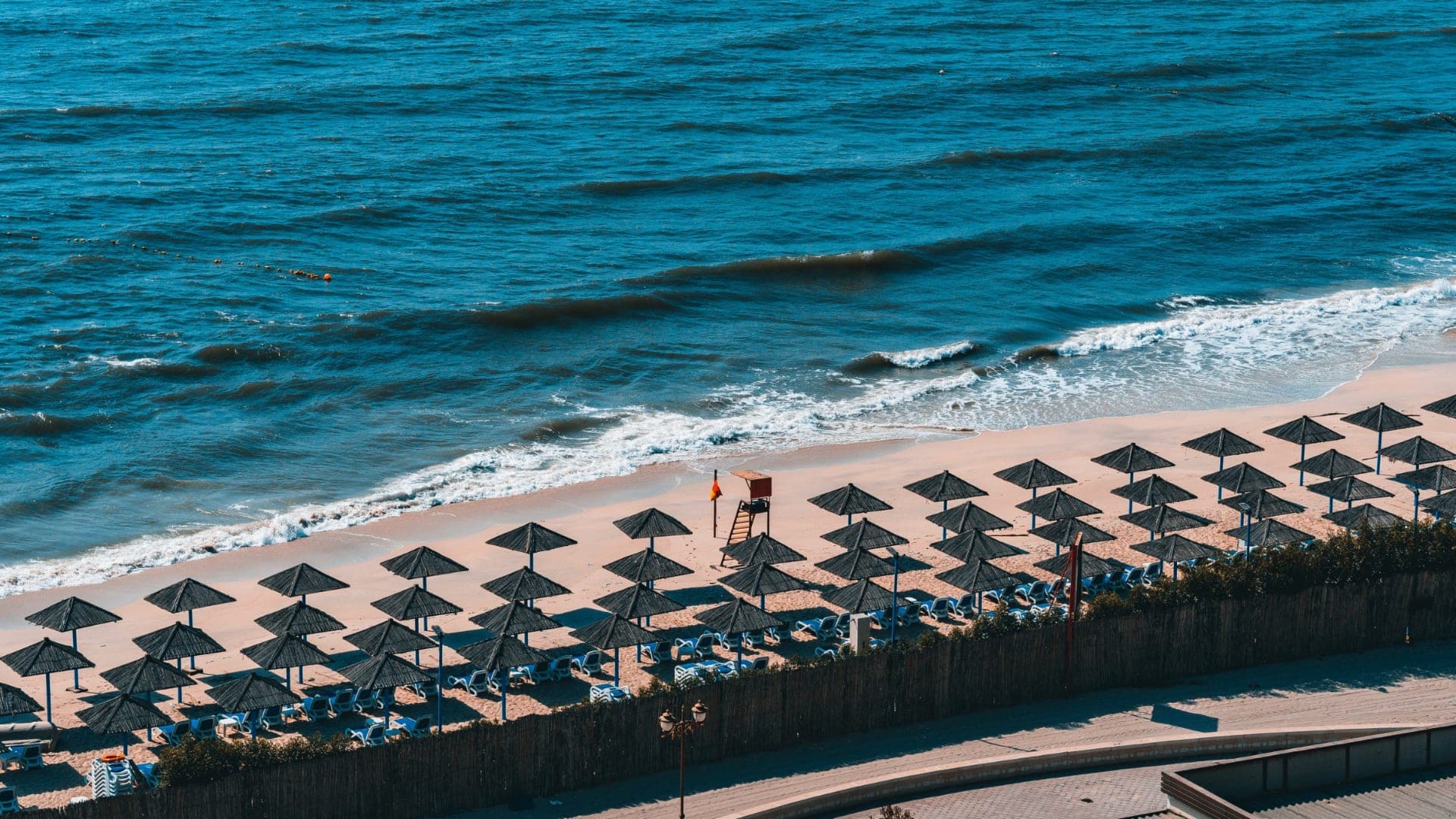 In Ajman, there are numerous lovely places to visit. such as:
Al Zorah Natural Reserve
Ajman Beach/Corniche
Sheikh Zayed Mosque
Al Safia Park
Ajman China Mall
Aqua Bounce
Al Marsa
I have visited quite a few of these. I hope you will enjoy these as well.
Education Facilities
Ajman, one of the seven emirates of the United Arab Emirates (UAE), has been actively developing its education sector to meet the growing demands of its diverse population. The emirate is home to a range of educational institutions, including schools, colleges, and universities.
Schools: Ajman has numerous primary and secondary schools, both public and private, offering various curricula to cater to the multicultural community. These schools aim to provide quality education and often follow international educational standards.
Higher Education: Ajman hosts higher education institutions and universities that offer a variety of undergraduate and postgraduate programs. These institutions contribute to the academic and professional development of students in fields such as business, engineering, humanities, and sciences.
Ajman University: One notable institution is Ajman University, which is known for its diverse academic offerings and research initiatives. It plays a significant role in contributing to the educational landscape of the emirate.
Government Initiatives: The government of Ajman has been actively involved in promoting education by implementing initiatives to enhance the quality of education and improve infrastructure. This includes investing in modern educational facilities and incorporating technology into the learning environment.
Healthcare Facilities
Ajman Emirate, like other emirates in the United Arab Emirates (UAE), has been actively developing its healthcare sector to provide quality medical services to its residents and visitors. Here is a general overview:
Hospitals and Clinics: Ajman is equipped with both public and private hospitals and clinics that offer a range of medical services. These facilities cater to various medical needs, including general healthcare, specialized treatments, and emergency services.
Sheikh Khalifa Hospital: One of the notable healthcare institutions in Ajman is Sheikh Khalifa Hospital. This hospital plays a key role in providing healthcare services to the community, offering a variety of medical specialties and facilities.
Private Healthcare Providers: In addition to government-run healthcare facilities, there are several private hospitals, clinics, and medical centers in Ajman. These private institutions often provide specialized medical care and contribute to the overall healthcare infrastructure of the emirate.
Primary Care and Specialized Services: Healthcare facilities in Ajman offer a range of services, including primary care, emergency services, surgery, maternity care, and various specialized medical treatments. This ensures that residents have access to a comprehensive range of healthcare options.
Government Initiatives: The government of Ajman, in line with the broader healthcare initiatives of the UAE, has been focused on improving the quality of healthcare services. This includes investments in healthcare infrastructure, the adoption of advanced medical technologies, and the recruitment of skilled healthcare professionals.
Health Insurance: The UAE, including Ajman, has implemented mandatory health insurance for residents. This initiative ensures that individuals have access to necessary medical services and contributes to the overall well-being of the population.
Job Opportunities
The job market in Ajman has been influenced by the emirate's economic diversification efforts, with opportunities in industries such as trade, tourism, manufacturing, and services. Here is a general overview:
Trade and Commerce: Ajman's strategic location and proximity to Dubai have made it a hub for trade and commerce. Job opportunities exist in areas such as retail, wholesale, logistics, and supply chain management.
Manufacturing and Industry: The emirate has industrial zones that focus on manufacturing and production. Jobs are available in industries such as textiles, plastics, and food processing.
Construction and Real Estate: Given the continuous development and infrastructure projects in Ajman, there are opportunities in construction, architecture, project management, and real estate.
Hospitality and Tourism: Ajman is home to hotels, resorts, and tourism-related businesses. Job opportunities in this sector include roles in hospitality management, tourism services, and event management.
Healthcare and Education: The growth of healthcare and education facilities in Ajman has created job opportunities for healthcare professionals, educators, administrators, and support staff.
Information Technology (IT) and Telecommunications: The tech sector is expanding in the UAE, and Ajman is no exception. Job opportunities exist in IT, software development, cybersecurity, and telecommunications.
Finance and Banking: Ajman provides opportunities in the financial sector, including banking, accounting, and financial services, as it continues to develop as a business and financial hub.
Government and Public Services: Various government departments and agencies in Ajman offer job opportunities in areas such as administration, public services, and municipal roles.
Safety and Security
The UAE places a strong emphasis on ensuring the safety of residents and visitors, contributing to its reputation as a secure destination. Here is a general overview:
Low Crime Rates: The UAE, including Ajman, has traditionally experienced low crime rates compared to many other countries. Strict law enforcement and severe penalties for criminal activities contribute to a safe environment.
Visible Police Presence: There is a noticeable presence of law enforcement agencies in Ajman, ensuring public safety. Police patrols, security checkpoints, and surveillance systems are in place to maintain order and respond promptly to any incidents.
Emergency Services: Ajman is equipped with well-established emergency services, including police, fire, and medical services. The response time for emergencies is generally rapid, contributing to the overall safety of residents and visitors.
Safety Regulations: The UAE implements stringent safety regulations across various sectors, including construction, transportation, and public spaces. Compliance with these regulations is closely monitored to prevent accidents and ensure the well-being of the community.
Community Engagement: The government of Ajman actively engages with the community to enhance safety awareness. Initiatives such as awareness campaigns, community policing, and public education contribute to a sense of security among residents.
Cybersecurity: In the modern era, the UAE places emphasis on cybersecurity to ensure the safety of individuals and businesses online. Efforts are made to protect against cyber threats and enhance digital security.
Health and Well-being: The UAE, including Ajman, prioritizes public health and safety. This includes measures to control the spread of diseases, ensure the safety of food and water supplies, and promote overall health and well-being.
Retail Therapy in Ajman
Ajman Emirate is a shopping paradise with a number of upscale malls and shopping centers close by. Ajman China Mall, Safeer Mall Ajman, and City Centre Ajman are all conveniently located for residents of Ajman Downtown.
Ajman City Centre, the most popular shopping location in the emirate, with 18 multi-cuisine restaurants and over 79 local and international brands. More than 1,600 retailers in the Ajman China Mall offer a wide range of Chinese goods. Al Safeer Mall features a hypermarket, a family entertainment center, four anchor stores, and a specialized food court.
Savings and Discounts
Ajman presents a fantastic chance to save a substantial amount on living expenditures. Ajman's housing costs are far less than those of Dubai and even of nearby emirates like Sharjah. For example, renting a two-bedroom apartment in Ajman starts at AED 18k, whereas the starting price in Dubai is AED 40k. Residents can save a lot of money because to this big price differential, which makes it a desirable option for frugal budgeters.
Recreation and Leisure
In contrast to popular opinion, residents of Ajman have access to a wide range of leisure activities. There are plenty of entertainment alternatives in Ajman, from busy Ajman Corniche with its row of eateries to sandy beaches where you may take in the pleasant sea breeze. Parks that serve both adults and families, such as Al Jarf Public Garden and Al Hamediya Public Park, also have designated play areas, sports courts, and grilling areas.
Although there are many benefits to working in Dubai and residing in Ajman, there are certain things to take into account, like limited school options and commuting time. Having a car might make traveling easier, and a lot of schools in Dubai provide transportation for students living in Ajman, so they can attend top-notch institutions.
To sum up, Ajman offers the ideal combination of a relaxed way of life, reasonably priced property, and easy access to Dubai's higher wages. Ajman is a testament to the UAE's many possibilities for people looking for a tranquil yet energetic way of life.
Considerations for Commuters
In Ajman, living is convenient. But before you really make the move, you should be aware of the drawbacks of renting or buying an apartment in Ajman, just like you do with any other region you think about. The following are some drawbacks of residing in Ajman.
Traffic
Ajman is a busy city. It's also close Ajman Corniche, one of the city's most popular attractions. Ajman residents may face traffic congestion due to these benefits. Busy roads make the area noisy. Choosing an apartment away from key roads might reduce noise pollution. but that doesn't happen often.
Noisy Environment
Unlike Abu Dhabi, Ajman Emirate is experiencing a constant state of construction activity. If you prefer a more peaceful existence, this can be an issue for you. Having said that, once the work on the development is finished, this issue will be resolved.
Useful links for residence in Ajman